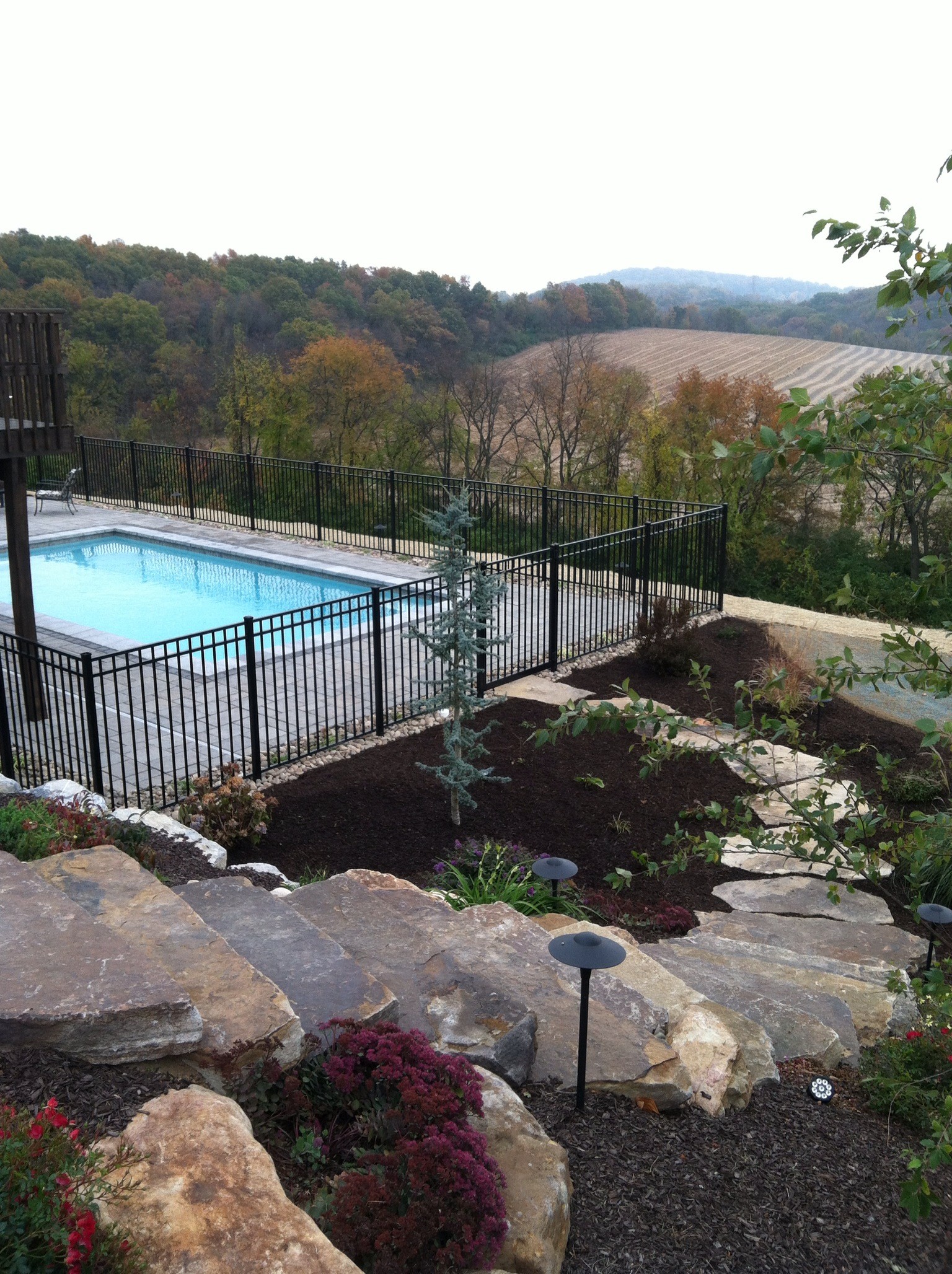 Poolscape design & build with you in mind.
Poolscapes can be seamlessly incorporated into a wide array of properties and outdoor spaces, increasing the life and function of the yard, as well as significantly increasing the home's value and curb appeal. Nature's Accents provides years of experience in designing the ideal, custom pool area and patio for each unique vision and need.
Approaching the design of the landscaping for a pool area requires a mixture of artistic vision, landscape awareness, structural foresight, and most importantly, safety and usability. Our team guides each home and business owner toward designing and building the best possible poolscape for longevity, sustainability, and ultimate enjoyment.